Essentia E-Commerce Website & Email Launch
This project was completed while working full-time as the Graphic Designer for Essentia Natural Memory Foam. My goal was to create a high-end feel for the site that matched their luxury product.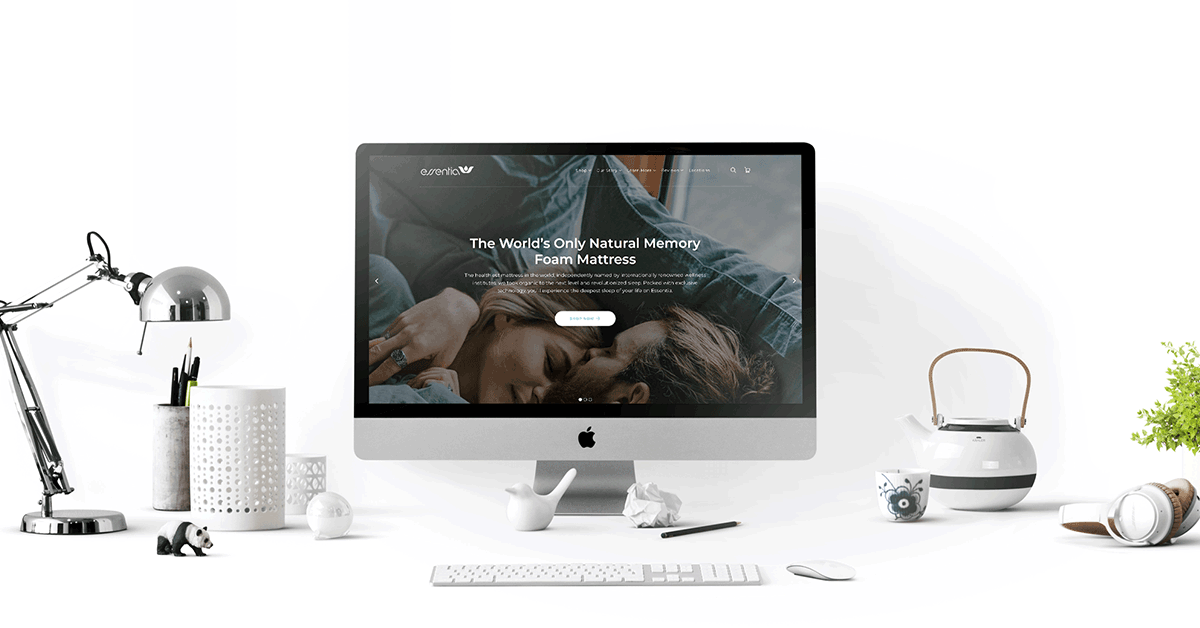 I created the design and vision for the website and used the Pixel Union theme, Launch, to help bring my vision to life. I worked with a developer to do some of the more difficult customizations, but I coded the majority of the site on my own.